A smart home revolution is sweeping the globe, with millions of people adopting clever tech that can make daily life a little simpler. Recommend following 12 smart home appliances that can enhance your quality of life.
Robot vacuum counterparts
Most robot vacuums featured with charging docks and can even charge themselves. They can control by a physical remote or smartphone app, and the higher-end models can be programmed to wake up and start cleaning without any intervention at all. In Singapore, there are a lot of good robot vacuums to help you dispose of dust, pet hair, and other debris in your home—without needing to lift a finger.
Smart Shower Head
The earlier trial conducted on some 500 households in 2015 indicated that households can save up to 5 litres of water per people per day if using smart shower head. Starting from 2018, PUB will be deploying these smart shower devices over the next 2 years in 10,000 new homes under a demonstration project with the Housing Development Board (HDB), where home buyers had opted for sanitary fittings under HDB's Optional Component Scheme (OCS), will be fitted with the smart shower devices. This can potentially help households save approximately 3% of their monthly water usage. Change your daily shower into a luxuriously relaxing experience with smart shower head.
Intelligent Sensing Trash/ Dustbin
Human can't stay away from garbage in our lives. Intelligent sensing trash using touch sensing, whether it is a light kick with your feet or a light tap with your hands, you can easily open the lid. Some of the smart dustbin featured automatically seals the bag when full and pulls a new bag into place. Easily discard garbage, reduce the risk of bacterial infection.
Smart mirrors
Highly recommend to install smart mirror in your bathroom and bedroom. Most of the smart mirrors featured with adjustable lighting for many purposes such as makeup, grooming, and skincare in darkness. How to choose the smart mirror suitable to you? Firstly, what is your purpose to purchase a smart mirror? Standard lighting of smart mirror some may be warmer, which is suitable for daily use, while some might have more white light that's specifically designed for makeup application.
Furthermore, you may apply the smart mirror with fog-resistant technology in your bathroom. It keeps the mirror clear and dry so you can get ready quickly after your shower. Save time for waiting the bathroom to air out or continuously wipe the mirror.
Some smart mirrors come with Wi-Fi capability, to provide users easy access to the weather and your local time on-screen. However, if you're looking for more Wi-Fi features, you can choose models that let you access to Internet or your social media accounts. Other Wi-Fi capabilities include Google Assistant, smart mirror Amazon Alexa integration and Siri. Voice assistants allow hands-free voice commands to do some actions such as tap into your calendar or to-do lists or calendar. Another unique Wi-Fi feature is skin analysis with connect to mobile apps to analyse your skin conditions and keep track of any improvement by time to time.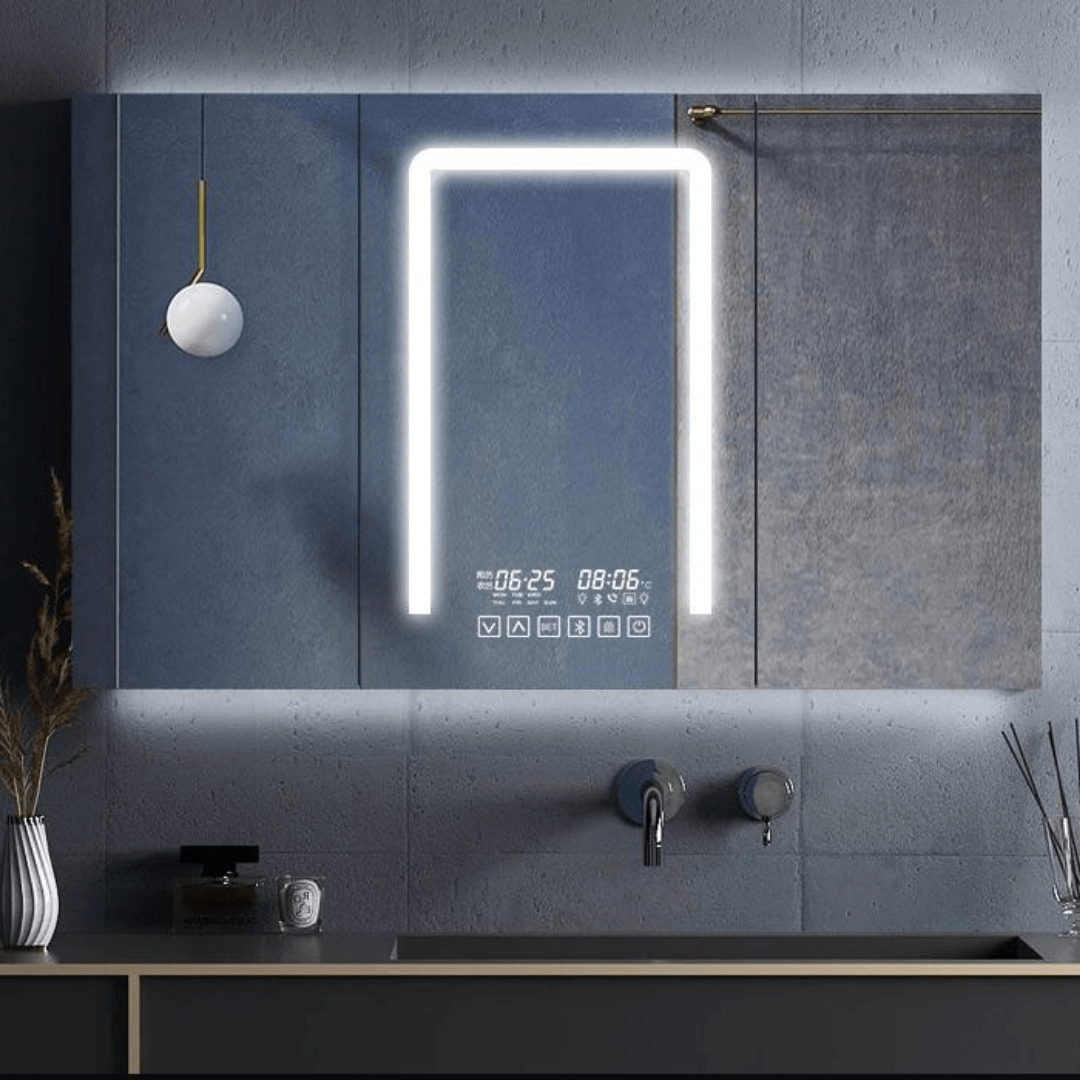 Warmer Towel Electric Rail
Do you feel troublesome for washing towels every day? Here have a good thing recommends to you- Warmer Towel Electric Rail! Add a touch of luxury to your day and wrap yourself in a beautifully warm towel after every shower. A Warmer Towel Electric Rail makes your bathroom become contemporary bathroom suites. It can sterilize your towels in a short time. Did you know? A towel is not cleaned and disinfected regularly; it can breed millions of bacteria on it.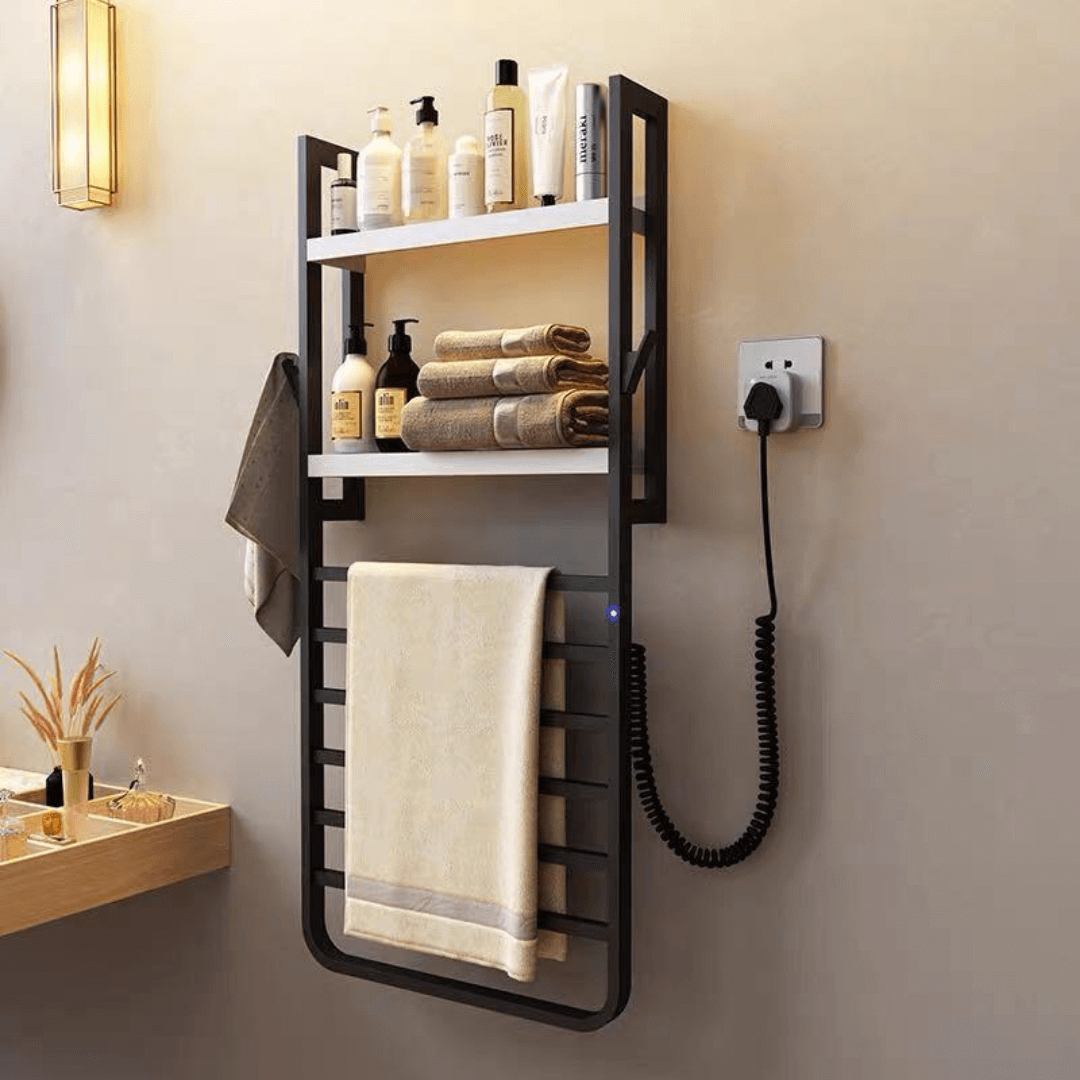 Dishwasher
Today, more and more family install a dishwasher in home because it saves time and spend more times with your family. It also motivates you to cook more because you no need to deal with the dirty dishes after dinner. Moreover, dishwasher come with function kill bacteria which means provide a hygienic tableware for your family.
Premium Stem Combination Oven
A combi-steam oven, also called convection-steam oven, function includes steam, grill, crispy grill, defrost, reheat and convection. It cooks faster and trend to keep moisture in better than traditional oven. Combination oven keep more nutrients of your food, keeps original food's colour and eliminate the need for oil.
Smart Toilet Bowl
Smart toilet bowl is designed to tankless and ultra-power saving. Most of the smart toilet bowl featured auto lid opening and closing, cleanse with different cleanse options, operation panel (fully equipped with buttons for all functions), smart sensor, self-cleaning wand, automatic water spray prevents toilet bowl stains and heated seat. Some of the smart toilet bowl constantly producing warm water for cleansing.
The reason to apply a smart toilet bowl is to raise your quality of life by introducing the use of water; leaving you with a clean and fresh feeling.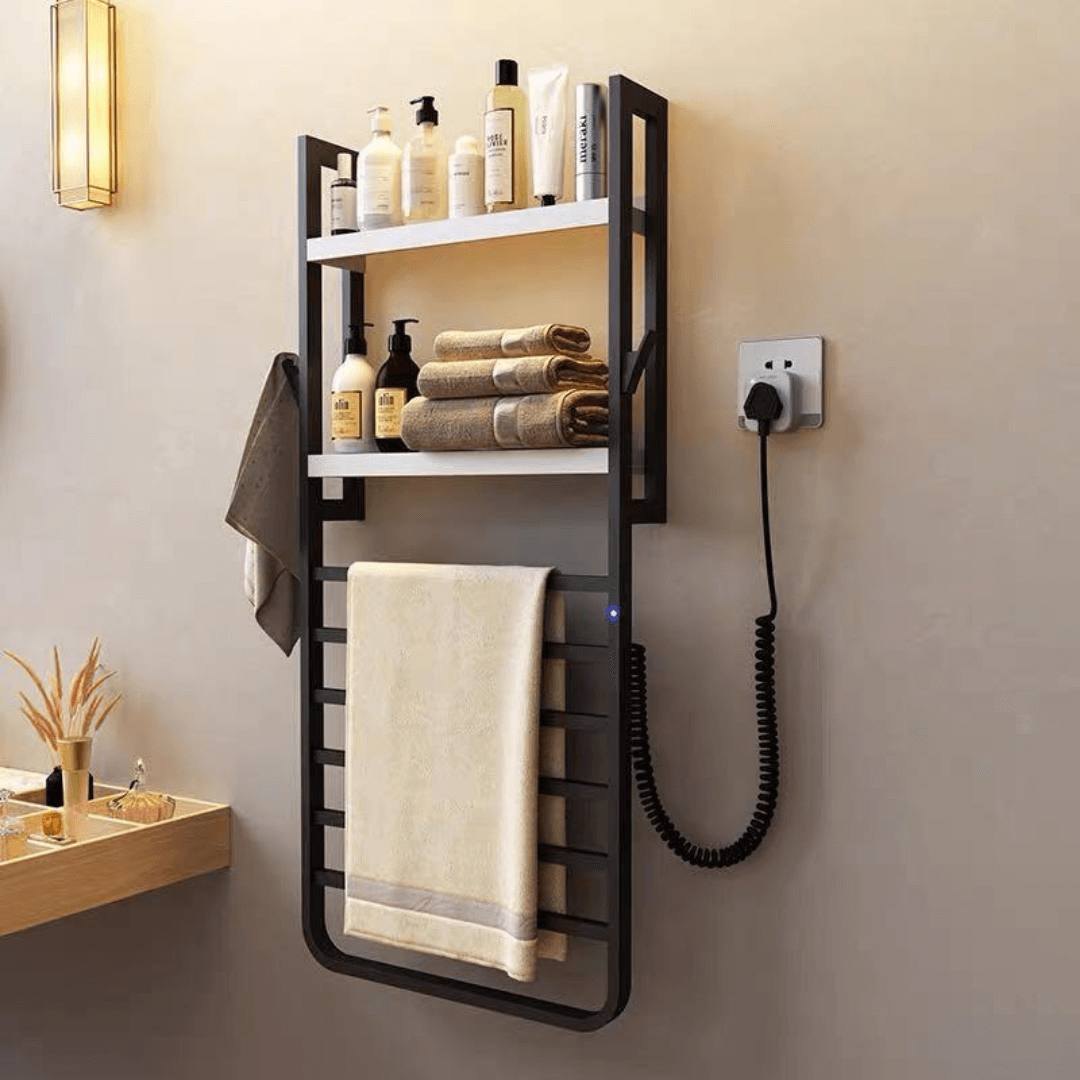 Air Purifier
Nowadays, Corvid 19 subvert the world since 2019. Human lay emphasis on hygiene and health. There are many chronic diseases and deaths because of compromised respiratory system due to prolonged inhalation of PM2.5 pollutant matters, formaldehyde, cooking smoke, bacteria and virus. The polluted world become a silent killer tardily eroding our health. We know that squirting > 60% alcohol all over your hands and practising social distancing protects us from risks outside. But what about at our home? The purifiers featured with a high-efficiency particulate air (HEPA) filter, which is reputed to be able to trap airborne viruses.
Food Purifier
It has long been used in food sterilization and medical therapies for its remarkable anti-viral, anti-fungal, and anti-bacterial properties. It can be used for disinfecting vegetables, fruits and meat and removing pesticides and any bad smell.
Security Monitor
Apply a wireless camera for your home to keep track of events that go on while you are away. Recommend you to choosing security monitor with functions like night vision so nothing slips past in the dark such as IP camera. The development of technology is so rapid, there are some unique function include crying detection to notify you to quickly attend to your baby, motion tracking while delivering notification and video recording in real time, real time two-way call (talk to your pets), save and transfer the video with same quality and reduce 50% of size without reduce the quality of video.
Digital Lock
Feel hassle in finding keys even when it is inside your pocket? Have you lost your keys before? The demand for digital locks has enhance over the past years and one of the main reasons why is that there is no need for mechanical keys! With this digital lock, fear no more! Enjoy keyless entry via RFID tags, fingerprints or pin numbers with your smart digital door lock. The lock even features a handle for folks who may have their hands full. Instead of placing your goods down and turning a doorknob, simply push the handle with your elbows to gain entry.
We Lighting Your Dream
If you're renovating your house and need some expert advice
,
contact us
to speak with interior designers today!