What is Bohemian Interior Design?

Here is a brief history of Bohemian Interior Design, it

began in the 19th century in Paris, France. It was inspired by the original bohemians who are artists, writers, performers, and nomads believed creativity was more valuable than money.

"The Bohemian life is centered around art, music, literature, and political discourse. Furniture is selected for comfort and interest. Objects are collected only as they represent memories, friends, beliefs, etc. Nothing is selected to impress others, only to reflect one's life story and values." – Beverly Solomon, Beverly Solomon Design.


Bohemian Styles are lack of structure and mostly emphasize carefree layers of pattern, texture and color. The core aesthetic of Bohemian is personal and relaxed, not styled for anyone else but your own enjoyment.

Here are some characteristics of Bohemian Interior Design:

Colors: Mostly are ranged from neutrals (White and Tan) to a mixture of vibrant jewel tones.

Shapes: Bohemian Style allows for a mixture of patterns even if it is mismatched according to the interior design styles. Incorporating burlap, silks, chenille, sisal, and crushed velvet.

Well-used and natural material: Incorporating well-used or vintage items can be served as a focal point in the whole interior. It can tell a story that's unique to your house.

Greenery view: put some houseplants and keep your space feeling fresh and lively.

Ambient lighting: use some candles, lanterns, and table lamps to provide a kind of warm, ambient light with a bohemian style.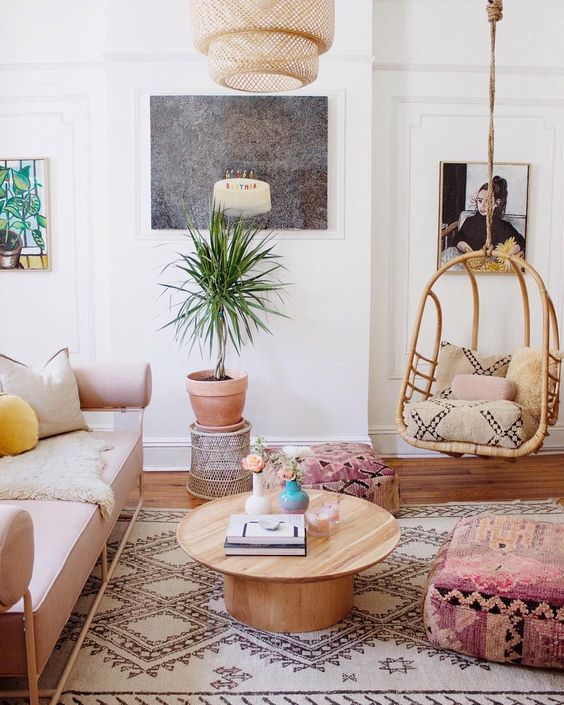 More info on interior design? Contact us now.
We lighting your dream!