We know you have been scrolling through Pinterest, Instagram or Facebook to check out the aesthetically-pleasing interior design ideas for Condo. Especially if it is some compact, space-saving or intelligently design. You will start mentally building your dream condo in your brain and mind.
Here are some amazing condo interior designs for you to refer!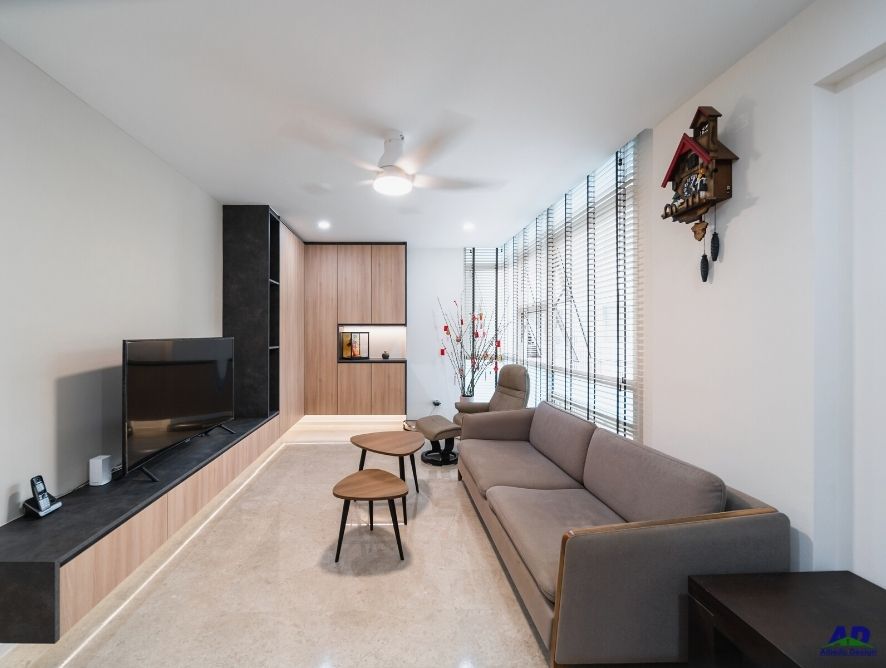 Property Type: Singapore Condo 4 Rooms
Theme: Contemporary Interior Design
We are expert in contemporary interior design style. In this living room, we use monochromatic colour schemes to create a soft and elegant to the eye, this produces a rather bold, dramatic look. When you use a monochromatic colour palette in the interior, it is simple to build a sense of harmony and balance in the room.
Property Type: 2 Bedrooms + 1 Study Room
Theme: Scandinavian Interior Design
This condominium exudes the ambiance and looks bright and welcoming. The combination of the dining room and the living room has become a trend in Singapore. A quirky take on the Scandinavian style, adding unique wood grain textures, functional yet stylish furniture, and lots of natural elements. The whole living room looks bigger and brighter by replacing the study room wall with a glass panel.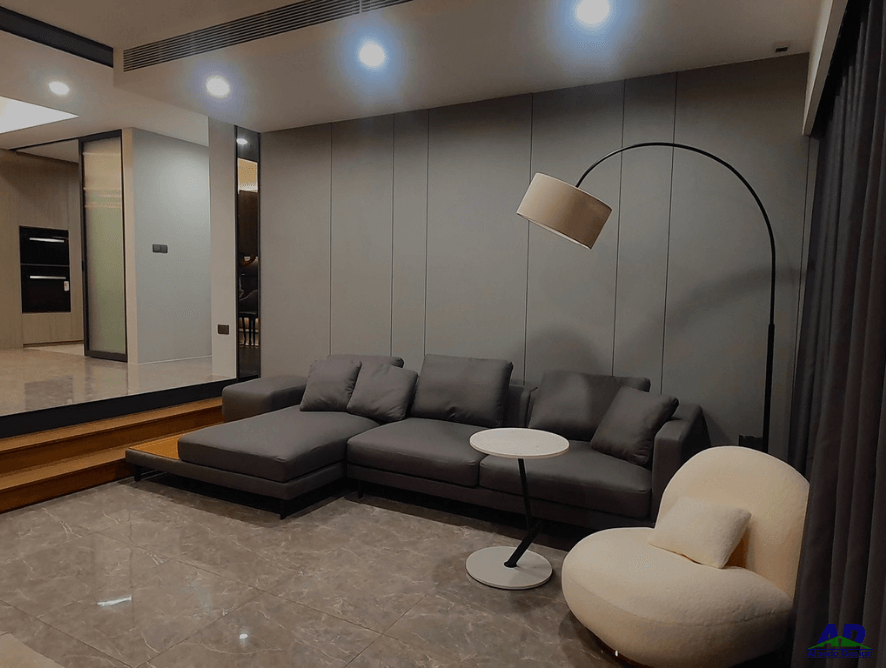 Property Type: 2 Bedrooms + 1 Study Room
Theme: Modern Contemporary Interior Design
Each space is meticulously designed with high-end furnishings, plush soft furnishings, and designer lighting. Marble feature wall makes the living room look classy, extravagant and luxurious. Take a look at this particular living room, designed with shades of subtle grey and paired with a marvellous marble feature wall, which is timeless allure! Attract that timeless allure with the timeless marble accent wall for your living room.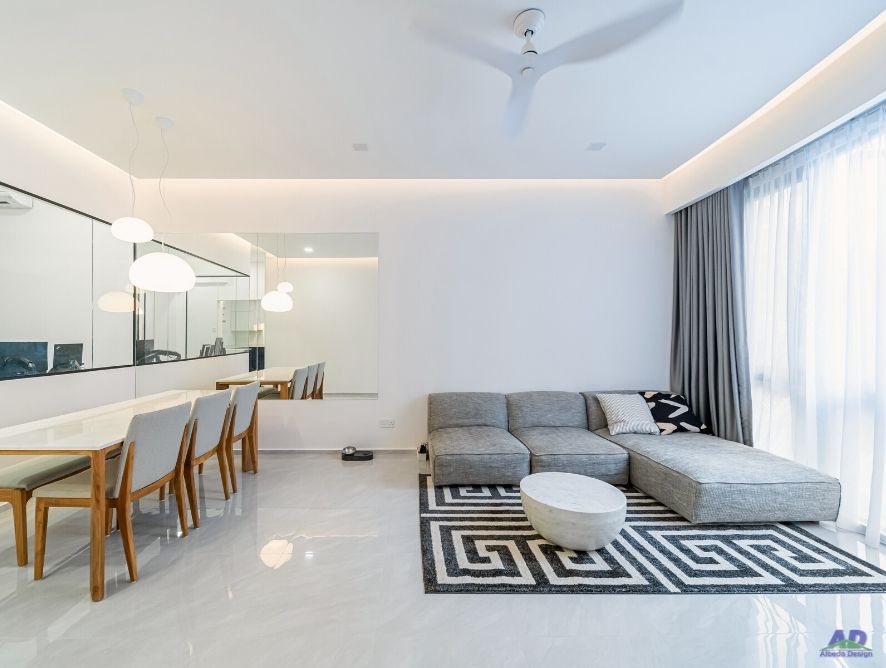 Property Type: 2 Bedrooms + 1 Study Room
Theme: Minimalist Interior Design

Clean lines, simple, pure, uncluttered, monochromatic... When you see these words, that is Minimalist Design! This minimalist home has a simple, straightforward, efficient plan layout with stacked volumes of spaces. Minimalism home design is considered a lifestyle choice. This is because there is evidence to suggest that living in a clean, properly furnished home can improve your mood and outlook on life. It's a plus that minimalist homes seem sleek and attractive.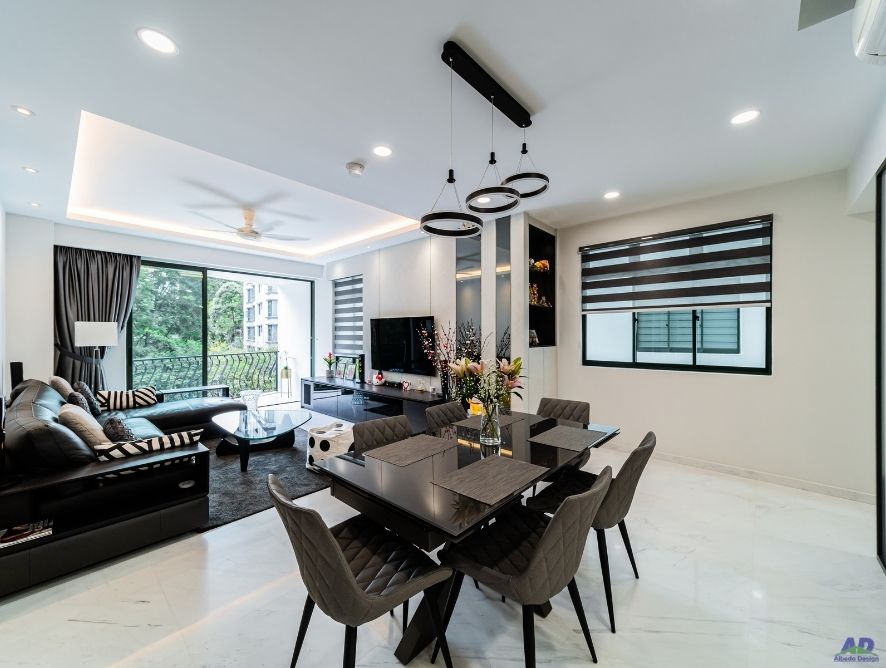 Property Type: 5 Rooms
Theme: Modern Contemporary Design
If you are looking to define the space and enhance the functionality of your close kitchen design, a glass partition wall is an indispensable tool to aid that endeavor. With those said, the MOST suitable place for mirrors is your dining room. The black mirror increases the size of the vault and the ability to hold wealth.
More info on Condo interior design? Contact us now.
We lighting your dream!