Albedo Design provides quality home renovation services to homeowners in Singapore. When you decide to renovate your house, is all about design styling, budgeting, time, and personality. You should have a consultant to solve your problem if you utterly ignorant of interior design or renovation. We are confident of lighting your dream up because we have all the connections and experience in interior design industry.
Albedo Design has completed over hundreds of home renovation projects, participated in renovation challenges and offers a range of packages for you to choose from. Our specialty is in HDB renovation, condominium renovation and landed house renovation.
Albedo Design offer one stop home renovation services in Singapore. Whether you live in a HDB (BTO flats or resale flat), Condo, or landed house. Here is the right place for you! We make your home unique.
Interior Designers have a very important job: building structures that may fulfil people's desires whereas being structurally safe and sound, however here's the thing: you'll produce the best building within the world, however nobody's attending to use it if the within could be a mess. Interior design is an integral a part of design, cantered on making interior areas that build the building each useful and esthetical appealing.
Still, we've completely different sorts of buildings, therefore it is sensible that we've completely different sorts of interior designs. one among the most important arenas for designers is residential interior design, or the interiors of areas during which individuals live.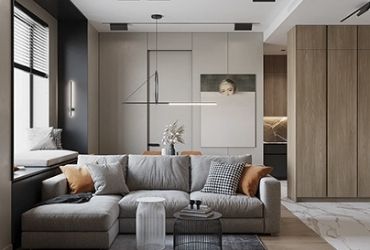 What Kind of Renovation Work does Albedo Design Cover in HDB Renovation Package?


You always heard home renovation package; do you know what you are paying for? The renovation work below is the essential renovation work for your BTO flat, resale flat or landed property.
1.

Design
We will provide 3D drawing, advise on material selection, design consultation space planning and project management.
2.

Hacking Work
Hacking work is referred to demolition works such as hacking kitchen wall, floor tiles, door and door frame, sanitary ware and skirting.
3.

Masonry
Masonry works is referred to as tiling works or brick works. It is a common work for walls within any renovation works such as supply and install concreate cement kitchen base. For example, supply and install concentrate cement kitchen base, cement screeding, system vinyl floor, wall tiles.
4.

Carpentry Work
Carpenter work refers to any work that involves wood such as custom-made build in wardrobe, kitchen cabinet, and free upgrade to Blum.
5.

Miscellaneous
Miscellaneous cost refers to floor protection, preliminaries cleaning of debris, general cleaning, and etc.
6.

Plumbing Work
Plumbing cost refers to any system that conveys fluids for a wide range of applications such as labour to install bathroom accessories, water heater, sink, mixer, hand spray and etc.
7.

Painting Work
Painting Work is including whole house internal wall and ceiling. Albedo Design used Nippon odourless all-in-one of colour selection. For ceiling using Nippon Matex White.
8.

After Sales Service
Albedo Design provide after-sales management systems to ensure that consumers are satisfied with the organization's goods and services. The expectations and requirements of our clients have been met to spread a positive word of mouth and foster a long-term business relationship with us.
If you are looking for professional renovation contractor in Singapore then get in touch with us and we assure you best service at competitive rates.