A tiny house, maybe even more so, can be just as exquisitely built as a large one. Positive or negative, there is no influence of size on style. You've made countless calculations, read hundreds of journals, blogs and magazines several estimates. There's a good opportunity you're reading this article regarding the bathroom renovation right now.
The following HDB toilet should be known; from changing the design to using innovative materials, they prove that when it comes to your HDB toilet renovation, you don't have to stick to the normal. The perfect way to approach a HDB toilet renovation, or any interior design work for that matter, is to save reference images!
Storage
Effective storage is a must in a small HDB bathroom with teeny, tiny space. Try to incorporate a vanity with at least built-in storage. Avoid waste space such as pedestal sinks, it is beautiful, but not functional if you have limited space. A great way to maximize a small toilet space is the apply wall hung cabinetry and toilets with oversized floor tile.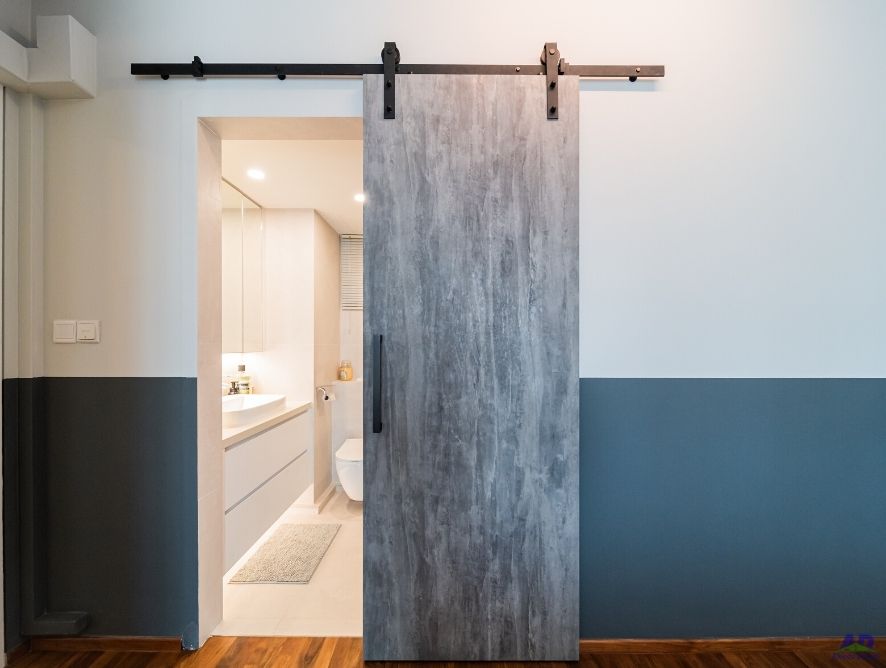 Choose The Right Colours
Not a Stark White fan? In warm beige, soft greys or even subtle hues such as powder blue, you can still get a very broad and breezy effect with a tone-on-tone palette. For the remaining walls, select a sumptuous tile, and find a paint colour that collects on one of the hues inside it. Without the jarring visual breaks to shrink your view of the room, the overall effect is still serene and spa-like.
Choose The Right Materials
To create a luxury HDB toilet, raw materials are key, and selecting the right ones can be a test and is perhaps the most challenging part of the whole renovation journey. Always make sure that you prepare everything, including your budget, supplies and colour schemes, in advance. With some hitches along the way, you want the work to go as smoothly as possible.
Apply sliding glass doors
Sliding doors provide various advantages, from generous space-saving benefits to ease of access between your bathroom and other rooms in your home. Sliding doors are not only a great functional feature, they deliver a range of aesthetic advantages as well. Sliding doors come in a number of forms, including those that can open round corners, fold up or slide straight for a choice of appearance, with a wide variety of styles and designs available.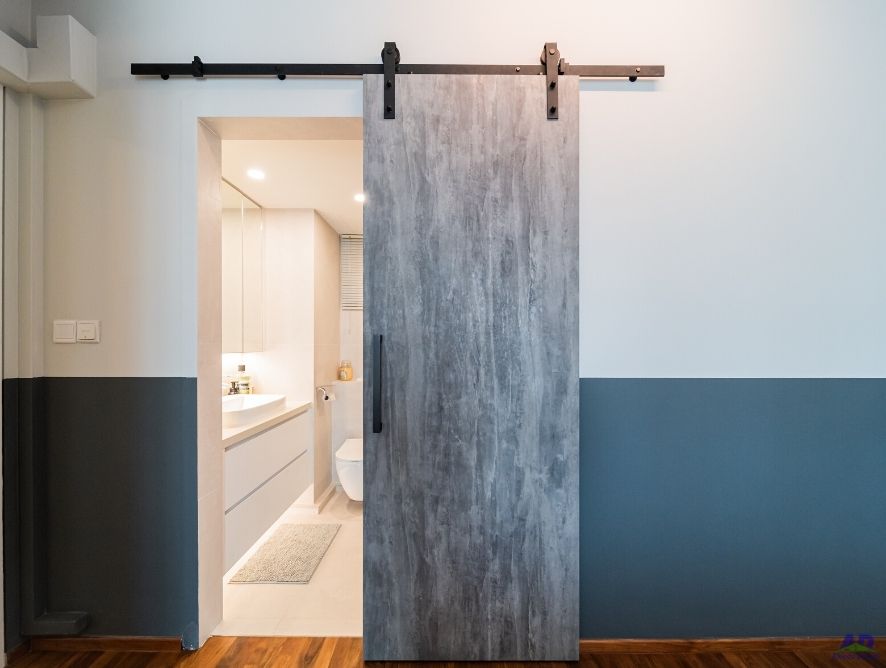 Keep The Space Open
Open up the bathroom with glass. If your bathroom only has a shower stall consider not only a glass door but partially taking out another wall & replacing it with glass. Even a small tub area will benefit from some clean, clear glass doors. If glass is not an option, then use clear shower curtains that will allow light in.
Install A Corner Sink
Sometimes even a pedestal sink can disrupt the only available traffic lane in a toilet. In this situation, it works better to put a corner sink across from the toilet than a sink across from the tub. Usually, the opening and closing of the shower door produces an uncomfortable walk-around state.
Float The Sink Or Cabinet
To making your small toilet look bigger, mounting a vanity above the floor frees up a little space for small objects.
Perfect Lighting
Good and proper lighting will unexpectedly boost small spaces and illuminate accessories, details and the overall design of the bathroom. It all consists of positioning it in a strategic manner. Naturally beforehand a systematic and thorough examination of the peculiarities of the room have to be taken into consideration.
Make Sure Darker Walls Are Glossy
Many designers will suggest lighter, pastel paint colors or whites or grays for small bathrooms. Yes, these colors are easy to work with and will make the space feel light and airy. But, you can choose a deeper hue as long as you go with a semi-gloss finish. The sheen in the semi-gloss paint will reflect light and help the room look bigger.
Expand The Mirror
Mirrors create an illusion of a larger space. In the tightest spaces, having a mirror stretch across the wall instead of just the vanity can enable two people to use it at once. In less-than-ideal space conditions, every inch helps. Mirror with build in cabinet is a great way to keep your things such as bottle refills, toilet paper and toothpaste, mirrors. With a small bathroom, creating storage spaces wherever possible is even more important.
HDB Toilet restricted square footage, achieving your ideal HDB bathroom design is a challenge. Contact our experienced interior designers to find out how they can assist today!