Here are some general tips regarding some of the most basic psychological effects involving office interior design of work spaces. By looking at them, even you may come up with some office interior design inspiration of your own.
Even for small office layout, there are points for small office interior design too. Before you design your office, need to figure out what exactly you want first. Eg: do you need more meeting rooms? do you need more spaces for office? etc. Small Office Interior Design wants to emphasize more on the space usage in order to maximize the space. You can opt for an open plan office where employees can share their workstations.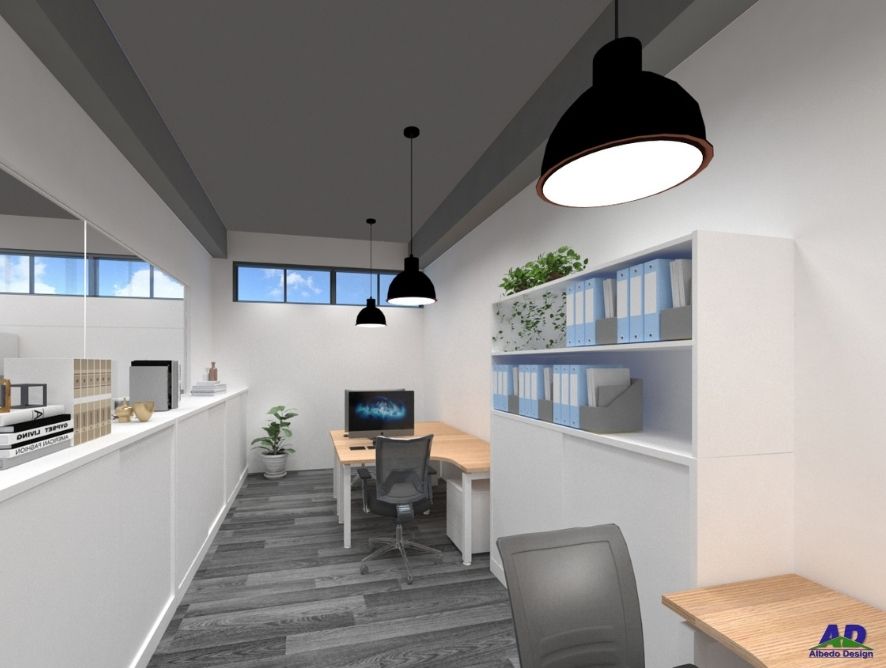 Who we are is shaped by the spaces that we occupy
No matter what time of day it may be, we are constantly involved in physical dialogue with all of the spaces that are around us. These same spaces also directly influence not just our creative performance, but also our psychological well-being as well. So essentially, the spaces that we occupy definitely possess the ability to mentally and physically change how we behave and who we are in general. Furthermore, the fact that we can spend vast amounts of time working in these spaces means that we should do everything within our power to obtain maximum benefit from them by optimizing them as best as we can.
Communication is fostered from office spaces that are open
Many different office interior design concepts were planned out in a typical and general manner in the past, regardless of what the specific company was. For example, new hires were simply given cubicles, members of middle management were permitted to use offices with doors, and individuals in higher-up positions such as CEOs were given wider, more palatial-type spaces with wonderful outdoor views. The latter type of offices, however, are now being essentially abandoned in favor of an office space that is larger and much more open in nature. Another wonderful benefit of open office interior design concepts is the aspect of accountability, meaning that employees will be able to concentrate more on their assigned tasks thanks to the proverbial "fish bowl effect" that they are likely to experience.
Productivity is improved by workstations that are task-based
In terms of open office interior design concepts, there will, of course, be some negative effects involved. For example, imagine attempting to participate in a conference call while a few of your co-workers are standing just a few feet away conversing about subjects that are not work-related. Because of unavoidable issues such as this, there are many different businesses who have started utilizing the services of workstations that are flexible and task-based.
Employee morale is improved thanks to personal touches
We always see it in various business settings every day. There are always those select employees who like to spruce up their personal workspaces with things such as family photos, decorations, and children's drawings. While most individuals view something like this as being unprofessional, there are studies that have been conducted which show otherwise. These studies show that an employee will feel much more invested in the success of the company that they work for when they are permitted to decorate their own workspaces.

Quality of life is improved by natural light
Many office workers have gone on record of stating that the overhead lights in office spaces can be rather depressing in nature. This is thanks largely in part to the annoying buzzing sounds that come from these lights, along with the overall feeling of fatigue that can come with working long hours, which can lead to employees falling ill. This has led to many businesses taking advantage of the use of natural light from outdoors in order to help keep their employees healthy.
Color can bring energy, calm, sophistication, clarity and a whole host of other feelings to the spaces we use every day. We refer to colors all the time in our speech and often, to sum up our moods. Someone is feeling blue, it's a miserable grey day, they're rolling out the red carpet, are green with envy or tickled pink. Color conveys emotions, feeling and personality and it does the same in space. Used well, color can uplift, inspire, aid our decision-making and improve productivity. Used poorly, it can make spaces feel gloomy, oppressive and demotivating.
Color theory explains the commonly held feelings and emotions that different colors evoke. Greens and blues are considered good for focus, calm and well being. Reds are more active and intense, while yellows suggest energy and freshness.
Conclusion
Office interior design concepts are extremely important to consider in terms of employee productivity. There is absolutely no doubt whatsoever that by utilizing some or all of the aforementioned tips, all of your employees will feel good and their lives will flow much more positively.
Office Interior Design Singapore


office interior design singapore When it comes to designing a corporate space, especially in terms of office interior design in Singapore, it's really all about the proverbial "bottom line." There are many companies that always seek to save money by purchasing only the cheapest possible furniture pieces and utilizing an assembly line-type process to arrange the pieces in such a way to accommodate a large number of workers in a smaller-sized space. Nowadays, however, many businesses in Singapore are rethinking this process as they begin to discover that these particular types of office interior design concepts have a truly negative effect on the overall performance level of their employees. In addition, research studies have been conducted which show that employees will work much more productively when the more "traditional" model is not imposed. Office interior design concepts are extremely important to consider in terms of employee productivity in Singapore now days. There is absolutely no doubt whatsoever that by utilizing interior design of your office, all of your employees will feel good and their lives will flow much more positively. Albedo Design has vast experience in commercial interior design and renovation especially in office interior design. We offer fresh and exclusive concepts for the most creative spaces. We give close attention to what makes your company standout, integrating key details to design solutions.
Offices nowadays have to stand out, be efficient, increase productivity and offer flexibility. In addition, the design of the office space has to be able to adapt to the growth of your company. People and the workplace are constantly changing and adapting and as designers it is our job to foresee some changes. Well being among staff is fast becoming one of the most important elements for a company when designing their workspace. Offices are fast embracing this new way of working and research is proving that a well workplace is a healthy workplace.
If you in need of best commercial interior design or modern interior design or bedroom design ideas in Singapore then get in touch with us and we assure you best service at competitive rates.