Retail interior design is a creative and commercial discipline that combines several different areas of expertise together in the design and construction of retail space. Retail Shop Interior Design is primarily a specialized practice of architecture and interior design, however it also incorporates elements of interior decoration, industrial design, graphic design, ergonomics, and advertising.
Understand the Concept of Retail Interior Design
Retail Shop Interior Design is a very specialized discipline due to the heavy demands placed on retail space. Because the primary purpose of retail space is to stock and sell product to consumers, the spaces must be designed in a way that promotes an enjoyable and hassle-free shopping experience for the consumer. For example, research shows that male and female shoppers who were accidentally touched from behind by other shoppers left a store earlier than people who had not been touched and evaluated brands more negatively. The space must be specially-tailored to the kind of product being sold in that space; for example, a bookstore requires many large shelving units to accommodate small products that can be arranged categorically while a clothing store requires more open space to fully display product.
Retail spaces, especially when they form part of a retail chain, must also be designed to draw people into the space to shop. The storefront must act as a billboard for the store, often employing large display windows that allow shoppers to see into the space and the product inside. In the case of a retail chain, the individual spaces must be unified in their design.
224 Telok Kurau
Make Your Retail Space Outstanding with Us
Albedo Design, as a retail interior designer in Singapore, we create a thematic experience for the consumer, by using spatial cues to entertain as well as entice the consumer to purchase goods and interact with the space. The success of our Retail Shop Interior Designs are not measured by design critics but rather the records of the store which compare amount of foot traffic against the overall productivity.
We have an acute awareness that the store and their designs are the background to the merchandise and are only there to represent and create the best possible environment in which to reflect the merchandise to the target consumer group. Please contact our Retail Space Designer team for retail interior design services. If you in need of best interior decoration or renovation in Singapore then get in touch with us and we assure you best service at competitive rates.
Gentle Foods
How Does a Good Retail Design Impact Your Business?
A good retail design helps you to optimize the physical space in an efficient and eye-catching manner that drives sales to your business. Retail Shop Interior Design has a profound impact on the feel of the store. It defines how customers will perceive your business. You should create an inviting and right environment to help you attract customers towards your business.
Below, we are highlighting the impact of good retail Shop Interior Design:
As we know, creating a good design for your retail store is an effective way to attract customers to store designs. Many businesses are investing money and efforts to build strong brand identities. It will help you to remain competitive and bring more potential customers.
An appealing Retail Shop Interior Design encourages customers to explore and purchase more products. You have to create an engaging and comfortable environment with the best lighting, fixtures, flooring, and furniture to attract customers.
Leave a First Good Impression
As business owners, we all want to leave the first impression that is always the best. You can tantalize your customers by creating attractive window displays. Your display will be the first thing that will draw your customers to the store. When they are inside your store, you have to make sure they spend more time.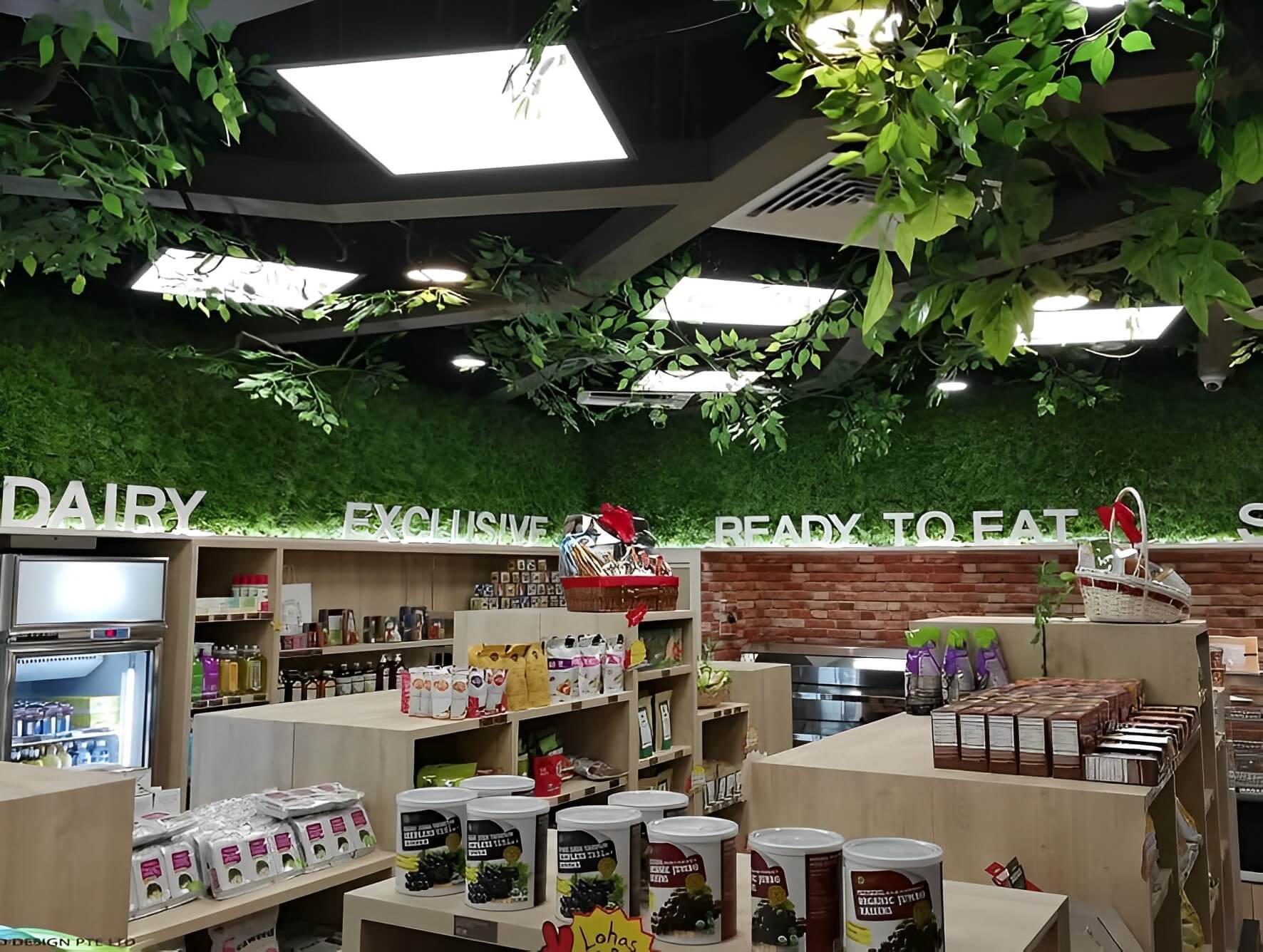 Royal Square, Novena
What Things to Consider When Designing a Store?
When it comes to designing different areas of your retail store will not be an easy task. You have to consider many components and factors before starting Shop Interior Design. From the entrance layout to the checkout area and storage space, it's essential to think about every detail to create a customer-friendly and attractive environment.
As we know, the entrance is the most important area because it is the first impression customers have of the store. Make sure the checkout area needs to be efficient and easy to navigate. Your storage area needs to be organized and easy to access, which will make things easier for you. When you consider all these things, this will help you to deliver a positive shopping experience to your customers.
But you can make everything perfect in your retail store when you engage with professionals. Albedo Design is the leading retail store interior design company that helps you to utilize every space of your retail store in the right way. Our Retail Space Designers ensure that your retail space is appealing that attracts more customers towards the store.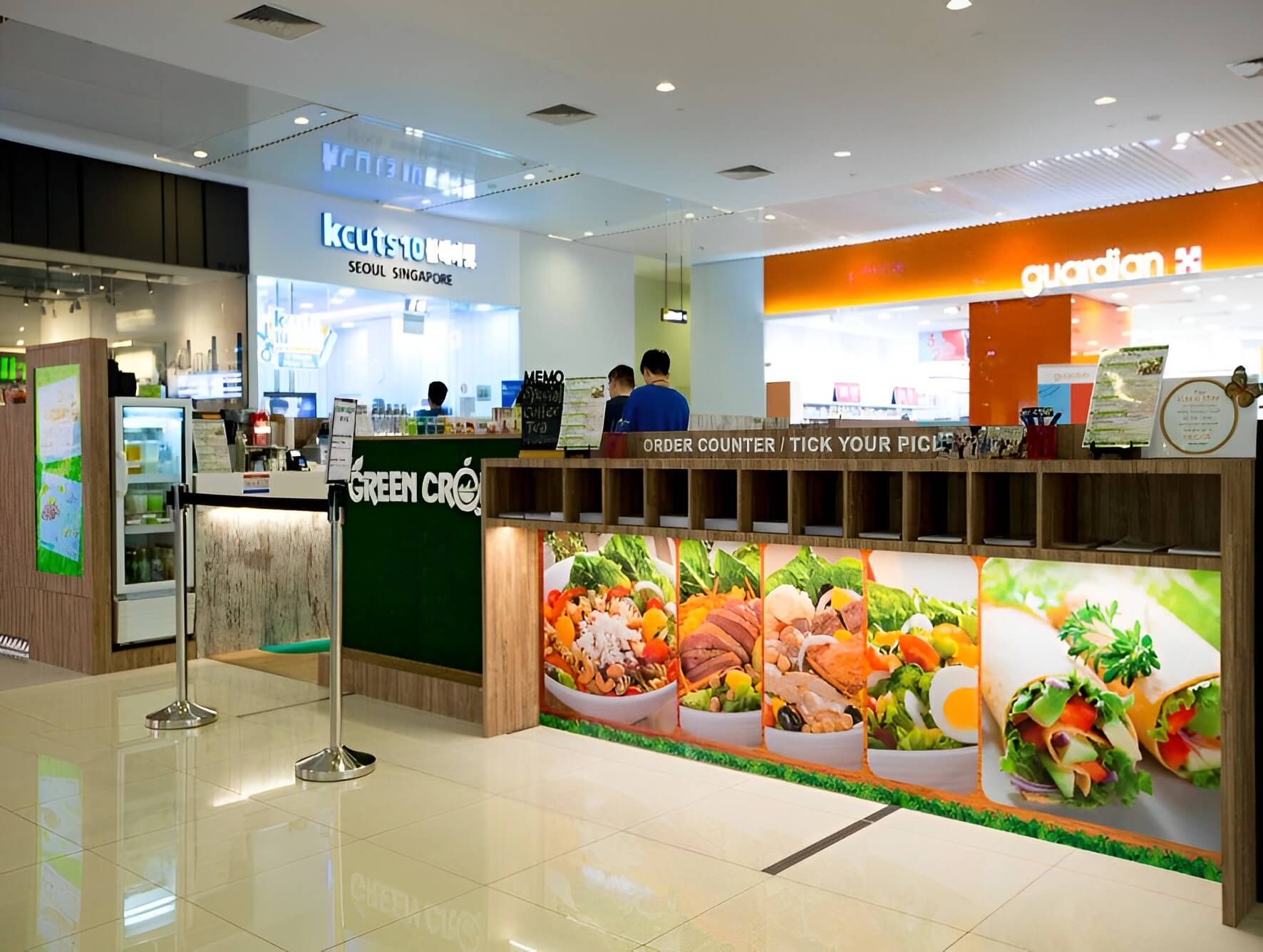 Retail Restaurant F&B