New Year New Look! It is time to look into the trend for interior design in 2022, Albedo Design provides One-stop Interior Design and Renovation services from a team of professional and experienced engineers who can definitely help you to transform your home/office into a new look.
Interior design trends change every year in response to the changes in lifestyles and habits. Before deciding to do a renovation or ID, you may need to know the trends for interior design in 2022:

Multi-Purpose Rooms and Flexible Space
Due to the pandemic, people are forced to stay at home. Also, working from home becomes a default working style. Thus, people tend to transform their home into a place where can work, play and rest to maximise the space for engagement.
Biophilic Design
Biophilic Design aims to bring building occupants closer to nature. It requires some natural elements to be included in the building such as natural lighting, natural material and plant to create a healthy and productive environment. It also helps in reducing one's stress and anxiety.
Prefer Neutrals and Bright Colour
As people tend to be closer to nature, neutral and bright colours are going to be more popular, e.g: beige, white, light brown, grey, etc. These colours go well with natural elements like plants, wood and rattan to create wholesome interiors.
Sculptural and Curved Furniture
Rounded, wavy and sculptural furniture will continue to be popular in 2022. We should anticipate seeing more of this kind of furniture and components in the home and office.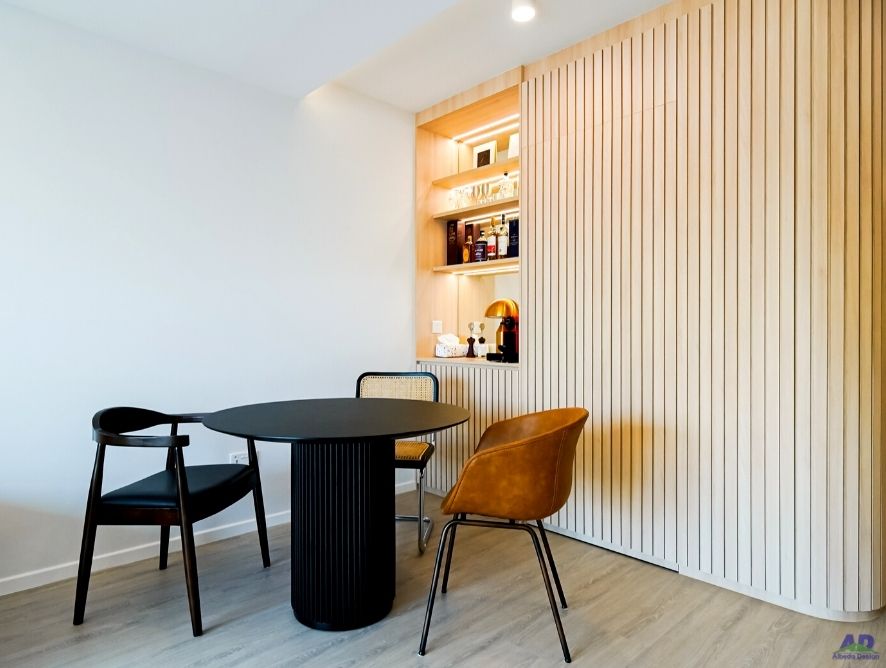 Sustainable Design
Nowadays, people are paying more attention to how to reduce the negative impact on the environment due to climate change. One of the goals of interior design is to create a space that can help us to protect the environment. Thus, people will tend to choose energy-efficient designs that reduce using appliances such as window treatment to keep home and spaces cool, choose eco-friendly materials which can be recycled and use the product that will not harm the environment, e.g.: non-toxic paint.
We lighting your dream!
Looking for a renovation? Contact us now!