Hello! 4-Room HDB Homeowner! We found many four rooms HDB homeowner would like to design their house. But they have a lot of question regarding renovation such as budgeting, price range and design styles. Give your 4-room HDB a makeover with these creative interior design ideas!
1.
Make Your 4 Rooms HDB's entrance welcoming

When it comes to entrances, HDB's space for entrance very limited; sometimes, the front door opens to a living or dining area immediately. Particularly when the entrance has a view of the common corridor, HDB flat entrances can be even trickier. If you don't like, consider to apply a false wall between your living room with hallway.






2.
Install Hidden Door

The hidden door of making your 4 rooms HDB look sleek. It can be a feature wall but also storeroom door! You may be looking for something unsightly to cover up. Or just keep your prying eyes from invading your private room. Hidden characteristics are a fun and creative way of spicing up an otherwise predictable layout, whatever your reasons.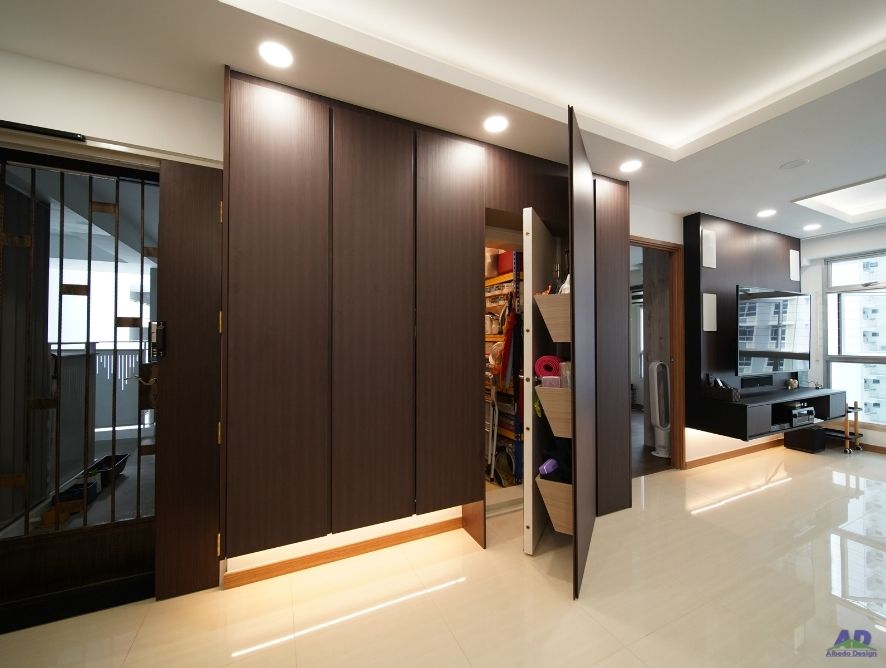 3.
Semi-Open Kitchen with Glass Partition

Open kitchen is amazing! Is a trend nowadays! But if you cook regularly, fumes and grease will more easily pervade your room, furniture and clothes. You can also hear the cooking clunk and clatter and see the kitchen mess. You can imagine cooking clunk and clatter and see the kitchen mess. We have a solution for you! Semi-open kitchen with glass partition! The best way to transparency 2 different rooms.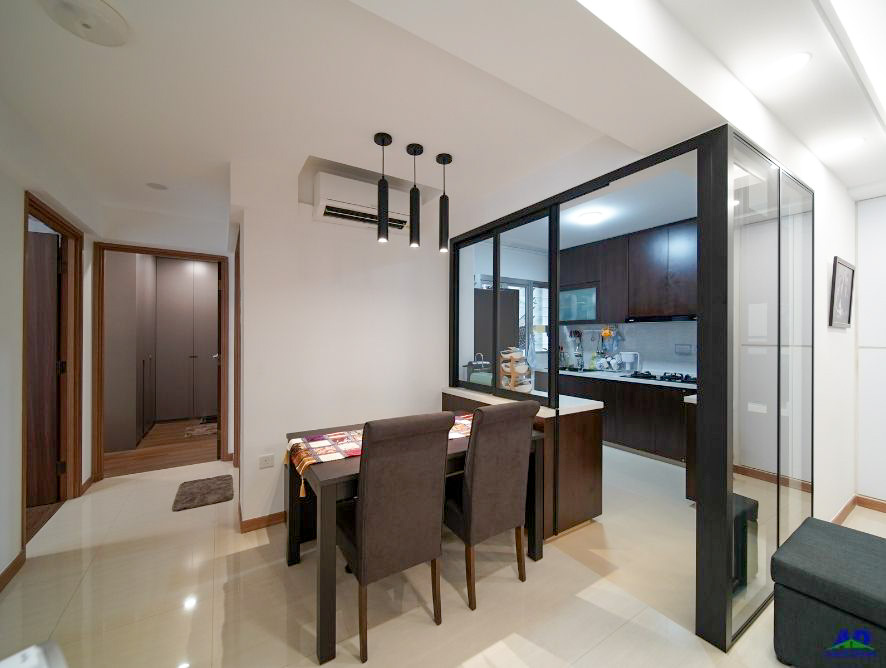 4.
Hidden Wall Beds

Have you ever wondered how you can save your bedroom more space? Does your computer desk or sofa chair need a little extra space? Try to customised a hidden wall bed means that your bedroom is flexible, keep your bed when after you wake up!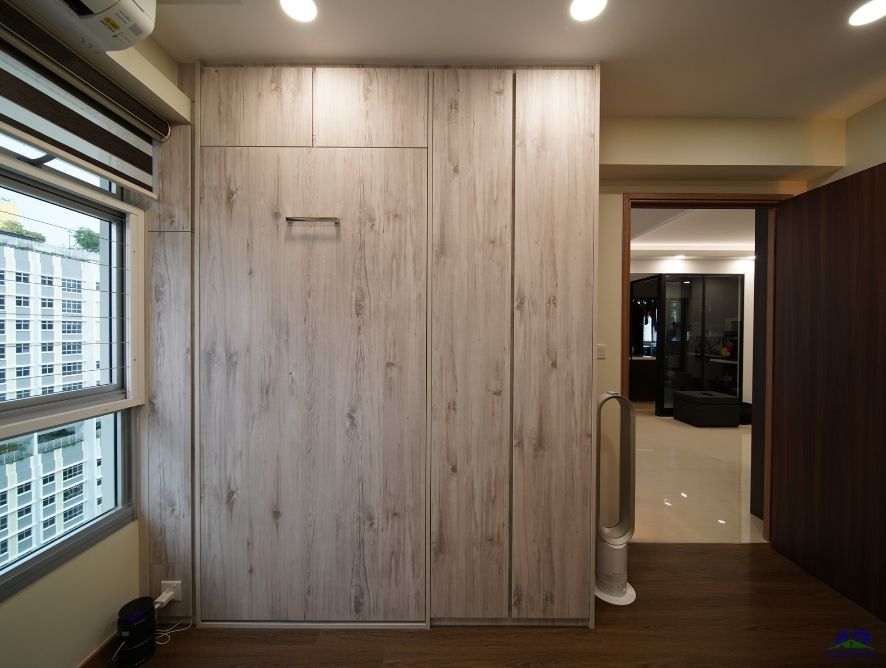 Please reach us for gorgeous hdb kitchen design or bedroom design ideas. Albedo Design are ready to give your small apartments a big makeover. Our design team is experienced in the development of innovative ideas and unforgettable homes for our customers. If you want any customized 4-room HDB interior design ideas for your own house, please contact us today at +65 96699319, or send us an enquiry.