People always confuse modern design same things as contemporary design. Both designs are different but similar. Modern house design element refers to crisp lines, clean, a simple colour palette and the use of materials such as metal, glass and steel.
In every aspect, including furniture, modern design employs a sense of simplicity. A term widely used to characterize contemporary style is elegant, and a modern style does not require a lot of clutter or accessories.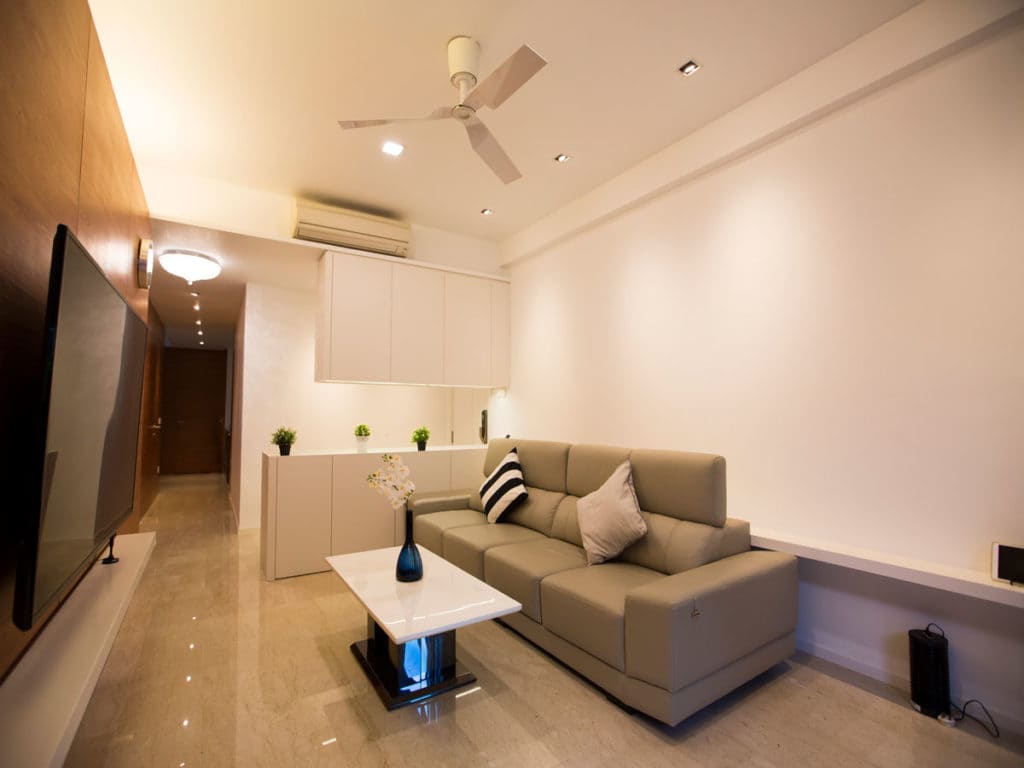 2.
Cotemporary Interior Design

Modern and contemporary are two styles frequently used interchangeably while contemporary is about here and now. The key distinction between modern and contemporary types of design is that modern design is a strict interpretation of design that originated in the 20th century. On the other hand, modern is more flexible and can reflect a sense of currency with less commitment to a traditional style. Contemporary design, for instance, can include curvy lines but modern doesn't.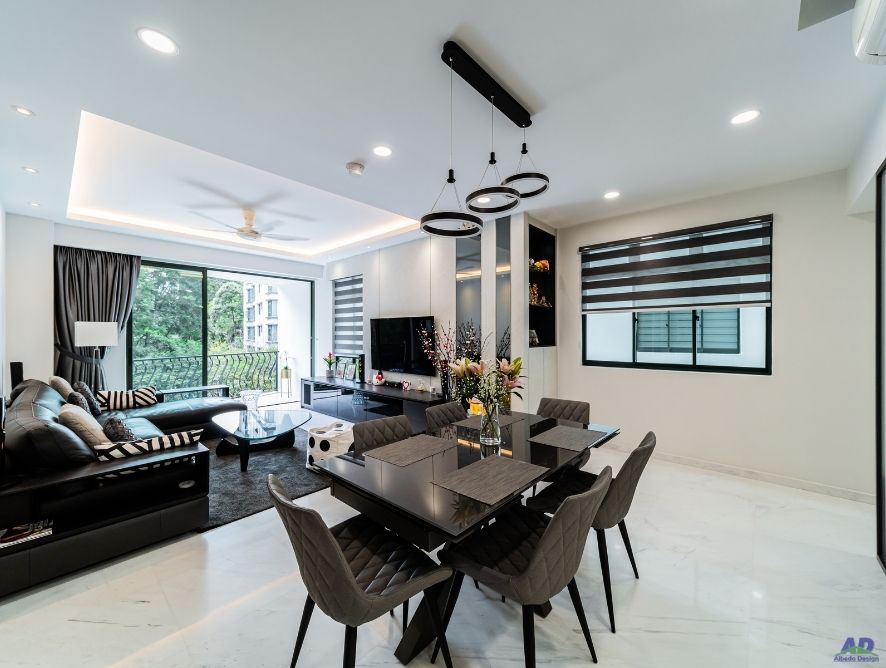 3.
Minimalist Interior Design

One that's popular here in Singapore along the year is the minimalist home design. It takes ideas of industrial design and further simplifies them. Colour palettes are neutral and airy; furnishings are plain and minimalist, and in accessories or decor, nothing is extravagant or flamboyant. A sense of simplicity and ultra-clean lines essentially characterize minimalism.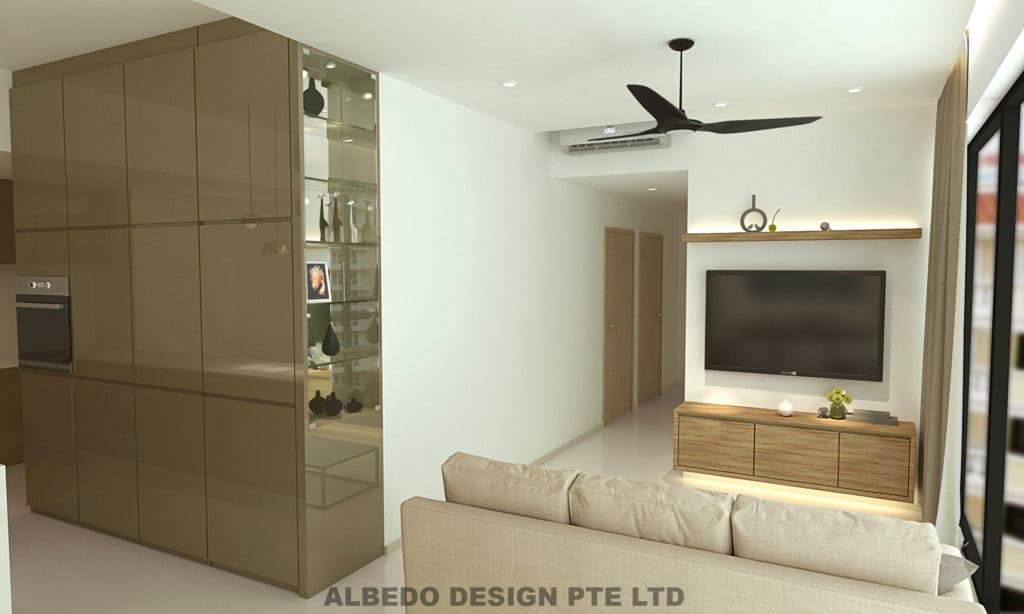 The industrial style takes influence from a factory or an urban loft; Think high ceilings with minimal practical furniture, old timber and hanging metal light fixtures. To add a splash of colour to an otherwise neutral colour scheme derived from the primary wood and metal materials, one or two pieces of abstract art or photography could possibly be present. In many of the elements, there's a feeling of unfinished rawness, and it's not unusual to see exposed brick, ductwork and wood. A restored loft from a previous industrial building will be an iconic home with an industrial design theme.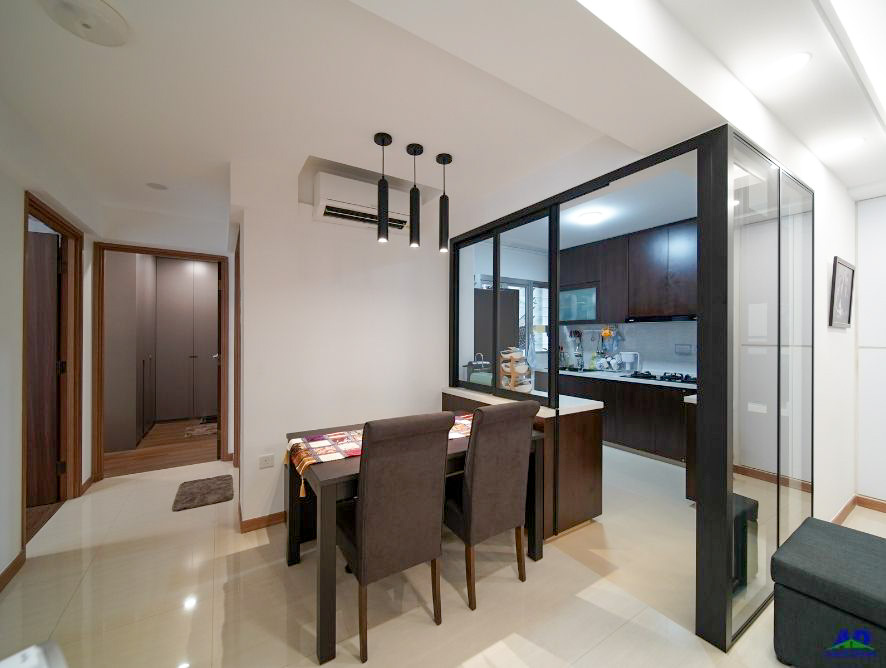 5.
Scandinavian interior design

Scandinavian design describes simplicity of life demonstrated in Nordic countries. It characterized by minimalism, simplicity, and functionality which incorporates natural forms, abstraction, and the use of natural elements. Bright colours such as white, grey, medici extremely popular in Scandinavian design. Spacious, natural lighting, less accessories and functional furniture characterizes Scandinavian designs. Although the Scandinavian design has been around since the 1950s, it is still among the most common and most requested designing styles by Singapore homeowners.
6.
Modern Country Interior Design

Modern country style features dynamic layers of rugged and the organic for a warm; that is influenced by traditional farm houses and the value of people and gatherings. It celebrates outdoor living and creates a relaxed feeling that transforms a house into a home. In order to create a distinctive, authentic look, country style combines elements from rustic and retro interior design trends.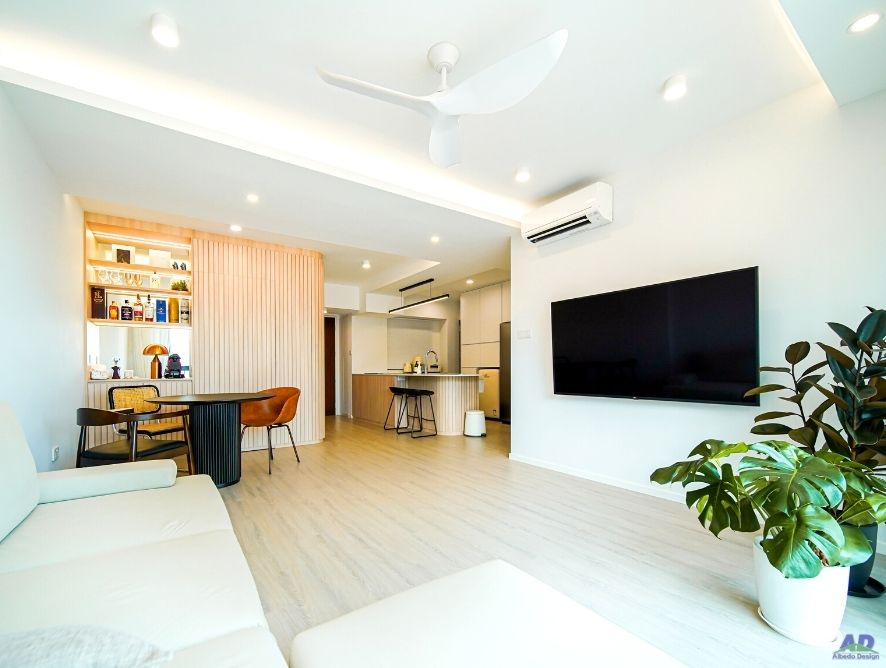 We are lighting Your Dream
If you're renovating your HDB and need some expert advice
,
contact us
to speak with interior designers today!