Modern Interior Design VS. Contemporary Interior Design


What the difference between modern interior design and contemporary interior design? People easy to confuse between both interior designs, but the two are very different. Modern interior design related to era in design history, while contemporary interior design related to now and future.
Modernism started in the late 19th century and it continues until today, especially in architecture and interior design sector. Modern interior design often features natural materials and neutral or earthier. Think unpainted wood, stone, metals, leather and monochromatic colours. The concept of modernism was following minimalism, balance and clean lines. The contemporary modern interior design demonstrates innovative and new with technological advancement. Its higher status trend to be chop and change fantasticality with less reply on one particular design style. Contemporary designs air on the eclectic since it tends to take inspiration and styling cues from different eras.
Most of the decors featuring modern interior design and designs have its function and purpose, while contemporary decorative pieces were more aesthetic than functional.
Modern space focuses on minimalism, people often apply natural and warm neutrals colour. Most modern spaces don't require a stark and cool tone. In the other hand, contemporary design unrestrained such as black, grey and white or mix with another bright colour, combine into harmony.
The modern interior design began in earnest when it migrated away from traditional building and design components such as wood, stone, and brick in favour of industrial materials such as glass, steel, and concrete. Inspired by the Modernist art movement that preceded it, the modern design, born at the dawn of the 20th century, reinvented our relationship with space and aesthetics to bring us closer in touch with it.

Modern interior designed furniture prefers simple, straight and clean lines, its surface always is smooth with little ornamentation. And the horizontal furniture is always made of natural materials like unpainted wood, leathers, steel, chrome or glass. Structural elements like concrete or beams are also often left exposed. In contemporary design, the furniture's favours comfort and complexion with a novelty look. Metals, such as stainless steel, nickel, and chrome widely used in furniture pieces boasting a contemporary style concept. Furthermore, a contemporary living space is lost without its core –technology. The designs of today have to be innovated and also keep abreast of trends in technology.
Modern space design colours have an earthier hue and feature shades such as turquoise, rust, brown and olive greens. In Singapore, contemporary interior design house tends to stick to a stricter palate of black, white and grey. They will pick other colours brought in, but these colours are often pure and saturated tones like red, pink, indigo, and orange.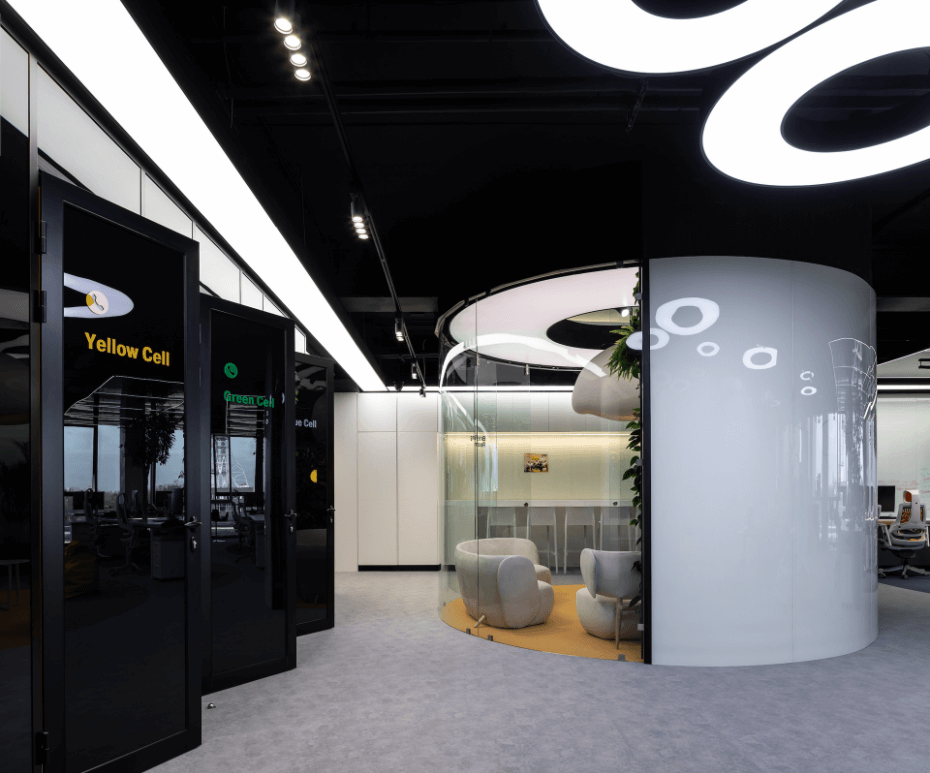 Modern interior design features wooden and environmentally friendly elements in order to maintain a streamlined look and feel and to keep the space from feeling clinical. Albedo Design's designer describe contemporary modern design home brimming with plenty of natural and warm neutrals. In other words, cold or stark colours aren't necessary in modern spaces. Modern interior design focus on natural hues and feature shades of turquoise, brown and rust.

There is a lot of popular modern design in Singapore such as Minimalism, Mid-Century Modern, Modern French, Japanese Style, Old-School Singapore, Modern Farmhouse, Chinoiseries Chic and Urban Loft. While contemporary designs are relating to other styles because contemporary interior design is always evolving. The designer was given free rein in the contemporary interior. For example, Contemporary + Modern, Contemporary + Traditional, Contemporary + Eclectic, Contemporary + Rustic, etc.
Nowadays, modern interior design has been popular in home, corporate and public spaces. If you like simplicity, clean lines, geometric shapes, uncluttered spaces and organic shapes, this is the style for your home.

Are you ready to start your modern/contemporary interior design journey? Regardless of the design style you select, our interior designers at Albedo Design can assist you in realizing a contemporary or modern look for your home interior with precision. Get a Free Interior Design Consultation with our professional interior designer today!
If you in need of best bedroom design or interior design styles in Singapore then get in touch with us and we assure you best service at competitive rates.