Kitchen interior design and renovation might the most important part in your house. Kitchen not only increase your house's value; it also improves your life style! Either BTO kitchen design or remodel your resale house's kitchen, you might look an expert help you to planning your kitchen space. Albedo Design provide the kitchen interior design and renovation service for you.
Firstly, you have to pick the kitchen design style. Secondly, you have two options – an open or a closed kitchen design. To help you find out which layout best suits your needs and lifestyle, we put together a fast guide.
Space
Normally small home owner encourages to choose open kitchen. In small dwellings, an open kitchen function well. But open kitchen design lacks the amount of storage space. The absence of walls makes it impossible to install a bigger number of shelves and cabinets.
An open kitchen is a great layout for you if you have several cooks working in the kitchen at any time, since you are likely to have more walkway space to move around.
But in terms of storage space, a closed kitchen has the advantage over an open kitchen. You have more walls, which means you can install a lot cabinets to the kitchen. If you have a big family and cook every day, close kitchen is more suitable for you.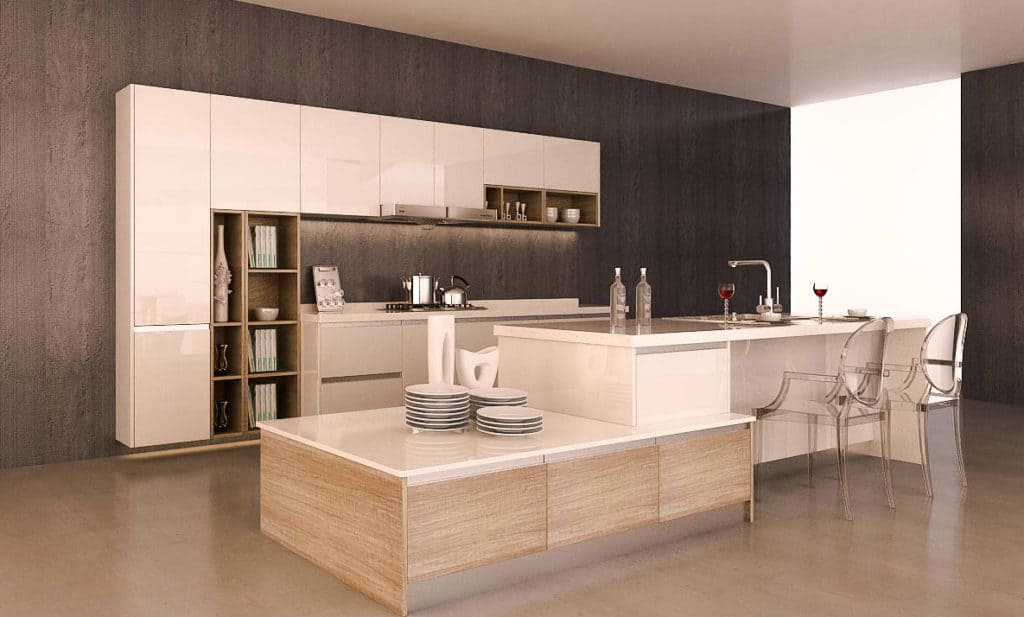 Privacy
Open kitchen design have zero protection with their lack of walls and doors. So, if you don't want to interrupt yourself when cooking, pick a closed kitchen.
Since there is no anonymity, you'll probably hear something going on in the kitchen, whether it's the refrigerator's low hum or the mixer's noisy whirring. Even with no walls, you cannot cover any mess. You would have to be prompt for an open kitchen to clear countertops or keep your sink clean of piled up dirty dishes.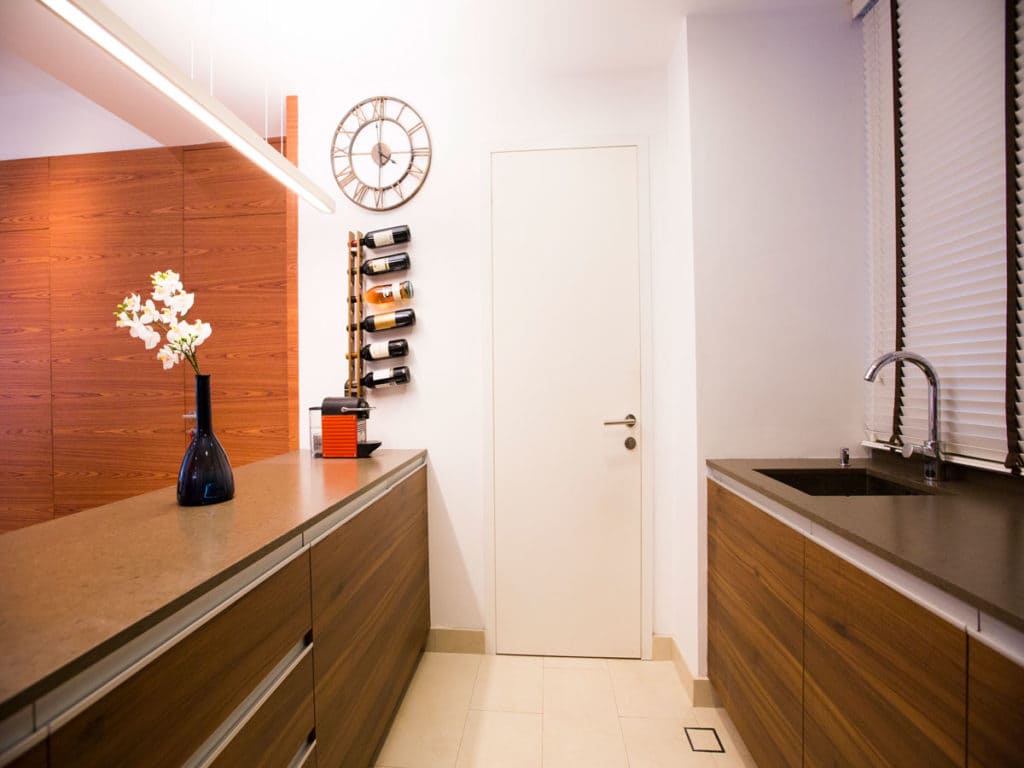 Safety
For full time mother, if you need to looking after your kid when prepare food; open kitchen might a good choice. The range of visibility cover many spaces and keeps them in earshot. So, that will kill two birds with one stone; cooking and look after kids are so easy! An open kitchen concept also means that your kids can get into the kitchen at any moment. A solution to this is to have dual-fold doors that allow you to open or close your kitchen, depending on your needs.
Social Interactions with Family and Friend
A closed kitchen design can feel disconnected from the rest of the house behind closed doors, so it's not the best layout if you like the concept of preparing meals and cooking while chatting and mixing with your guests or the rest of your family.
An open kitchen concept is a perfect gathering area, open environment by adding an island in the centre, which is just as ideal for casual get-togethers as it is for normal everyday interactions with the rest of the people at home. The desire for a cocoon fuelled the open-concept kitchen, which encouraged homeowners to spend more time cooking and cleaning with family and friends. It also showcased a shift to a more casual lifestyle. Today more and more young owner has become the go-to kitchen style, particularly for families. The combined layout allows for optimum multitasking – parents can prepare dinner, watch the news and help with homework at the same time. The general sense of informality helps make open kitchens the heart of the home.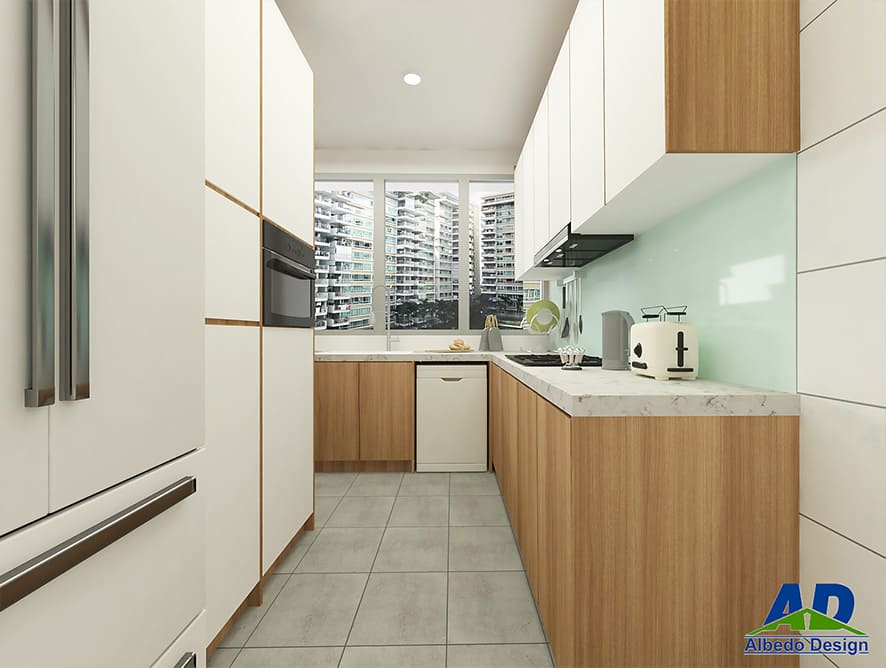 Budget
One of the costliest areas of the house for renovation is the kitchen. If you decide remodel your kitchen from close layout kitchen to open layout kitchen; the cost might be higher compare to remain the close kitchen. Hacking, carpenter work, material cost… really add up your kitchen renovation cost.
Several factors will affect the cost of kitchen renovation: the size of the kitchen, types of material, design. The general kitchen renovation cost such as plumbing, electrical, painting also increase your renovation cost. Wisely to choose only what you need.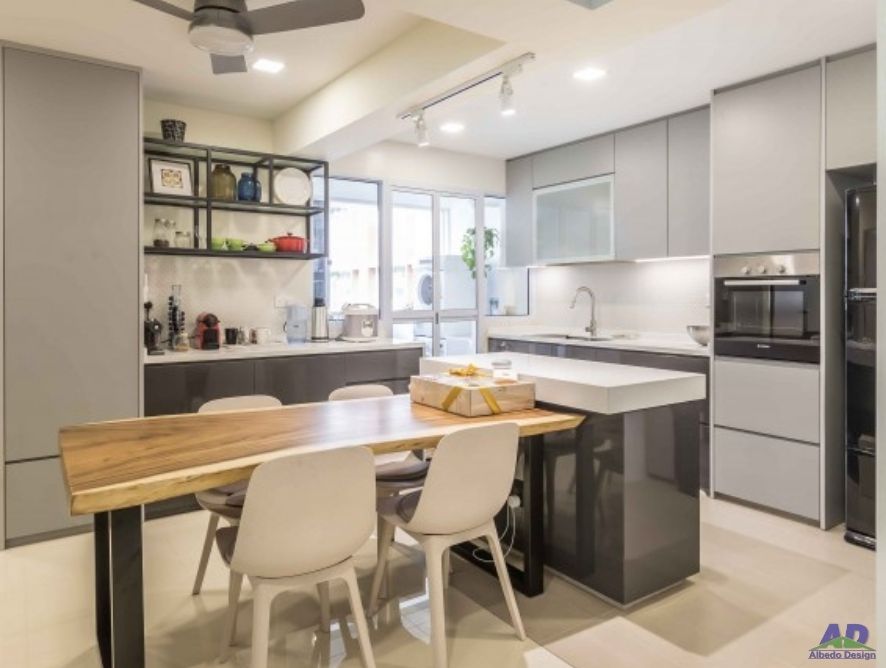 Choosing What's Right for You
There's no fixed formula that can tell you which kitchen design in your home would work better. Part of having a designer conversation is trying to find out what is right for you. Start with a list of requirements and preferences, and go from there. You have to consider the way you live in your home and the way you use your home. How are you going to use your kitchen? How do you predict the use of a new kitchen? Are you looking for expert to renovate your kitchen?
Albedo Design encourages home owners to explore more options and to think what's most prefer design to them. You can get in contact with us right now if you have a concrete idea that you would like to explore. Please check our commercial renovation, bto renovation and hdb renovation services as well.